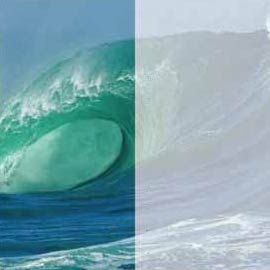 about
facilitation
exploration
fascination
education
application
jenny schlee
(To download a printable version click here (MS Word document, 21k)
---
objective
To be a catalyst for positive change; to be more fully utilized; to nurture and propagate sustainability;
Aquatic / Terrestrial Bodyworker 10/03 - Present, OSM, World Wide Aquatic Bodywork Association Various Locations
1,000 hours Advanced Bodywork Therapist Certificate with training in Watsu, HealingDance, Healing Dance Above and Below, WaterDance, Shiatsu, Lymphatic and Therapeutic massage, cranioasacral work, pathology and anatomy.
Facilitator Winter/Spring '03 - Present OB374, Stanford University Graduate School of Business, Stanford, CA
Co-facilitated 12 person, unstructured T-Groups for 'Interpersonal Dynamics,' a course designed to help participants build more open, effective and rewarding relationships. In addition to benefiting students personally, these skills are crucial in becoming a more effective leader in today's diverse, complex and highly interdependent organizations.
Apprentice Trainer/Practitioner '99 - present
iWave Institute, (formerly Motherwave, Soulwave and InfiniteWave Institutes), Mill Valley, CA
Assist with facilitation and instruction at the iWave Institute's Trainings, teaching participants a variety of breathwork, movement and belief-work tools. Based on chaos theory, new science and a variety of transpersonal principles, Soulwavework helps people to uncover and transform limiting beliefs, shift stuck patterns, and release emotional blocks, thus taking responsibility for their lives and moving to new levels of health, aliveness and vitality
Instructor for ME101 Fall '96
Department of Mechanical Engineering, Stanford University, Stanford, CA
Co-taught 'Experiences in Visual Thinking,' the foundation course for the Product Design program which teaches students visualization, brainstorming, prototyping and creativity skills through hands on exercises.
Instructor for M&M1 Spring '96
California College of Arts and Crafts, San Francisco Campus, CA
Taught 'Introduction to Materials and Manufacturing Processes,' a course geared at teaching Industrial Design students the basics of appropriate design for manufacturing. The class alternated theory sessions with field trips to molding, casting, machining, sheet metal and woodworking facilities.
Assistant Instructor Trainee '88 - '89
Sunnyvale Parks and Recreation, Sunnyvale, CA
Assisted with NAUI OpenWater Scuba Diving classes. This involved everything from lecturing on each of the modules; to helping students with equipment set-up, pool and ocean exercises; and anything else necessary.
Instructor for CS1C '86 - '88
Computer Science Department, Stanford University, Stanford, CA
Taught 'Using the Macintosh,' an introduction to the MacOS and software (Word, Excel, Project, PowerPoint, etc.)
Initiator '81/'82 Year
Rosemead School for Girls, Littlehampton, England
Started a motorcycle mechanics club to teach girls to work on vehicles. Saved to buy a Honda C50 that had failed its MOT, which the club restored to working condition. Also learned some basic automotive maintenance.
(Back to Top)
application
Engineering Program Manager/Product Design Engineer 10/97 - 6/02
D2M Inc., Mountain View, CA
Able to fill a variety of roles depending on the project and client needs. Proficient at managing large ($1M+) client relationships and leading cross-functional teams involving mechanical, electrical, software, industrial design, and user-interface disciplines from concept through production. Projects have included a 'Fart Fan' for Kohler (as seen on Oprah! US Patent # 6,279,173), an Internet Radio for Kerbango/3COM, a Helmet for Fisher-Price/The Learning Company, and a light engine and TFT display for Viewsonic. Also served as the recruiter for the last 18 months.
Mechanical Engineer 12/94 - 10/97
frogdesign, Sunnyvale, CA
Primary engineering interface to clients, suppliers, outside contractors and design disciplines from a range of countries, including Germany, Italy, France, Korea, Taiwan, Hong Kong and China. Facilitated problem resolution from vibration isolation to tooling schedule reduction to molding cosmetics issues. Created CAD databases, output drawings and 3D files. Managed teams, met aggressive schedules and tracked budgets on a spectrum of projects ranging from computers (the Acer Apire and its accessories), to PDA's (Vadem - US Patent #'s 6,266,236 and 6,005,767), to memory modules (Intel), to kitchen appliances (Korean BBQ), to airline seating (Lufthansa First and Business Class), equipment (Siemens Ticket Kiosk), furniture and signage (Frankfurt Terminal One).
Product Design Engineer 2/92 - 12/94
Newton Group, Apple Computer, Cupertino, CA
OEM engineer responsible for the design and mechanical success of the Newton 120. This included supervising a team in Taiwan via phone, fax, email and repeated visits - which required strong leadership and clear interpersonal communication in order to foster cooperation, meet aggressive schedules and bridge cultural barriers. Also worked closely with Japanese manufacturers and local suppliers to perform emergency mechanical fixes on the first released Sharp Newton and its accessories. Initially recruited to complete the research and mechanical design of a corded stylus for the original Newton, designed by Guigiaro in Italy. This ultimately included machined, molded, stamped and coiled parts plus a custom force sensor and PWB. This involved researching the most appropriate sensor for the application, identifying an appropriate manufacturing process for the shell, developing, modeling and documenting the assembly and working with model builders and manufacturers to realize the design.
Product Design Engineer 11/89 - 2/92
Silicon Graphics, Mountain View, CA
Responsible for the implementation of a variety of upgrades for primarily high end systems, covering all stages of the projects including mechanical and thermal analysis. Utilized 3D CAD systems to complete sheet metal, plastics, cable and packaging designs. 'Trail-blazed' by coordinating between several divisions.
Product Designer 6/88 - 12/88
TEKNA, Redwood City, CA
Extended Intern solely responsible for all phases of the TEKNA "BLI Accessory Kit", from developing and prototyping the concept, manually creating production drawings, and checking the first run parts.
Assistant Supervisor '87/'88 Year
Stanford Wood Shop, Design Division, Stanford, CA
Responsible for the safety of model shop users. This implies detailed knowledge of appropriate machine set-ups.
Design Consulting Intern Summer '87
David Carter Associates, Warwick, England
Participated in projects for clients such as Stanley Tools, ICI and London Transport.
Consultant/Technician 4/86 - 11/89
Stanford University, Stanford, CA
Helped students and faculty resolving Mac problems. Installed and maintained microcomputer networks.
Assistant Holographer '85/'86 Year
Point Source Productions, Palo Alto, CA
Prepared and exposed holograms. Consulted on the design of a holographic illuminator.
(Back to Top)
Community Volunteer 12/02 - Present, Various Locations
Lived/worked/studied/served extensively in various communities, including Schumacher College, Findhorn, Centre for Alternative TegHarbin, Kalani, The Ojai Foundation, Prana, Mana, Whangapeka, and Breitenbush. Visited many more.
Licensed Minister 6/09, FireHeart Sanctuary, Portland

,OR
Permaculture Designer 10/07, Lost Valley, Dexter

, OR
Trance Dance Teacher Training Spring '04, Wilbert Alix, Kalani,

HI
Hospice Volunteer 1/02 - 6/03, Pathways Hospice, Palo Alto, CA
Completed training for, and subsequently helped families and patients in the last months of their lives. The support varied as needed, including caregiver relief, companionship, running errands, etc.
iWave Trainings 6/98 - 5/01, Soulwave Institute, Mill Valley, CA
Attended and then assisted extensively Waves One to Six - Embodiment, Guidance, Meltdown, Planetary Leadership, Ecstasy and Love.
Stargate Training 9/99 - 7/00 StargateOne, Kayumari, Colombia, CA
Completed a 10 month study group which used Non-Ordinary State work and didactic for personal transformation. Coursework included a mix of Native American, East Indian and transpersonal teachings, coupled with breathwork, sweat lodges, a vision quest and other ceremonial work.
Breathwork/Bodywork Facilitation Training Summer '99
Western College of Therapeutic Massage, Campbell, CA
Basic California Massage Certification - 100 hrs training in acupressure, general massage and intuitive healing.
Intra-Personal Exploration 2/98 - present
This includes coaching, Bio-Energetic therapy, Brain Gym, EMDR, Structural Integration / Rolfing, journey work, breathwork, bodywork, dance, meditation, emotional release, intimacy and spirituality work.
(Back to Top)
Fermentation and Wild Foods aka sauerkraut, live pickles and foraged edibles, including seaweeds
Riverboarding, aka whitewater boogie-boarding. Completed White Water Voyages' June '03 Raft Guide Training, interned as a guide on the Kern River Summer '03, trained in Swiftwater Rescue Aug '03 (SRT1 certification)
Dance, Regularly enjoy Contact Improvisation, 5 Rhythms practice, and any other freestyle dance I can find.
Hot Springs, Sought out and savored many of the primitive hot springs in the Western US and Hawaii.
Motorcycles, 84 50cc Enduro; Extensive sport touring around Northern California 87 SRX6; 3 month camping tour of Europe, Summer 89 CBR6; extensive off-road adventuring throughout California including the Sheet Iron 300 and Penguins MC dual-sports, 97 KLX650, 98 KLX331, 01 WR250.
Life.... awakening, exploring, playing, connecting, discovering, nurturing, understanding, evolving, integrating.
(Back to Top)
education
9/11 - 1/14 Schumacher College, Plymouth University Business School, Devon, England
Completed MA in Economics for Transition. Thesis Calling Question: "What is the role of our current economic system in creating and perpetuating stress and trauma states, and what can we do about it individually, in relationship and in community?"
9/84 - 6/89 Stanford University, School of Engineering, Stanford, CA
BSME in Mechanical Engineering - Product Design. The curriculum emphasizes creativity and problem solving, based on the Mechanical Engineering course work, with an art sequence replacing the thermodynamics series.
9/82 - 6/84 Cranleigh Boys School, Surrey, England
'A'Levels (advanced) in Physics (A), Chemistry (A) and Math (B).
Tools: Trained in ProEngineer, Unigraphics, CDC, Vellum and Flotherm, a CFD package. Proficient in Word, Excel, Outlook, Project, File Maker and numerous other software packages. Exposure to SolidWorks, SDRC, ME10 and AutoCAD. Comfortable in Unix, Mac, DOS and Windows environments.
(Back to Top)
references
Linkable upon request.